Accommodation
Montpelier has 18 contemporary plantation rooms designed with a light touch and a sense of intimacy. Our open design allows you to move effortlessly between indoors and outdoors, and feel connected to the sights and sounds of island life. The individually decorated rooms are designed for your comfort with sumptuous linens, Egyptian cottons, private verandas, sea breezes and panoramic views. At Montpelier luxury thrives on simplicity.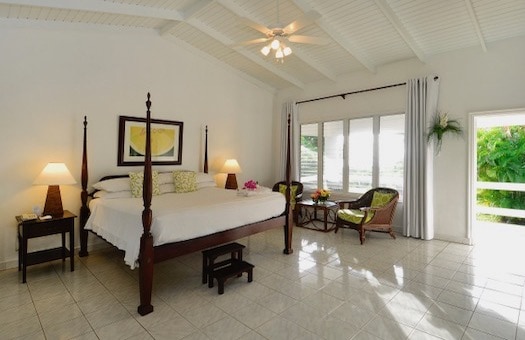 Premier Rooms
The Premier Rooms are fresh and airy in the best Caribbean tradition. The ideal balance between open living and refined comfort. The cool floors are the perfect for going barefoot and feeling carefree. These rooms invite you to savor the delights of a slower, island way of life. Enjoy your own private terrace, sit back and soak up the garden views.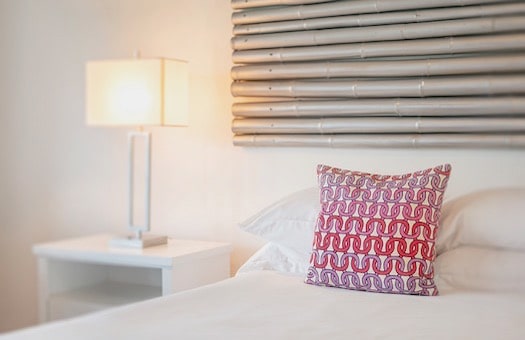 Plantation Rooms
The Plantations Rooms are alive with the light of the Caribbean. The large rooms have open verandahs which offer views of the ocean. Savour the calm space as you unwind with a book, listen to the sounds of nature, feast your eyes on the indigo blue sea in the distance and the lush green vegetation of the surrounding countryside.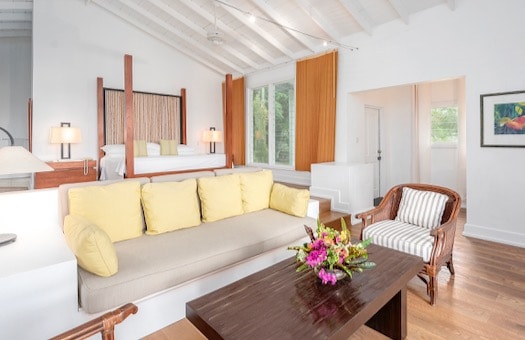 Garden Suite
The Garden Suite is Montpelier Plantation's first commitment to go "green". The suite is a spacious, split level room, consisting of an open bedroom and sitting room. Experience contemporary living in full island style. The Garden Suite has farm raised bamboo flooring, a large walk in rain fall shower and wide jalousie windows that allow the air to flow through the room providing a natural cooling breeze.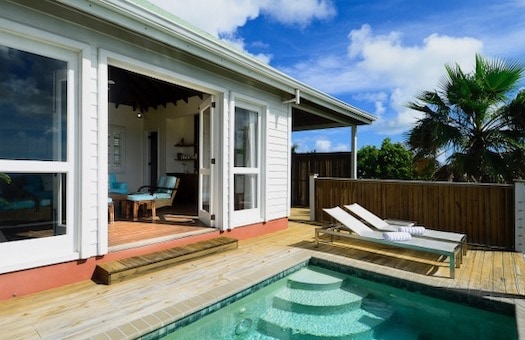 Tamarind Villa
Tamarind Villa is discreetly set on the property. Tastefully decorated in a chic plantation style this cottage features high beamed ceilings and elegant wood flooring. Glass doors open onto two covered porches, a sun deck with chaise lounges and a soothing plunge pool that is particularly inviting for an evening dip.