At Montpelier you will find contemporary art. The hotel provides gallery space for Kirk Mechar, a Canadian national who paints in Nevis. A blaze of soft or strong colors, a unification of patterns and lines testify the uniqueness of his abstract paintings. Modern and contemporary art, impressive in size and quality paintings, wooden and metal sculptures in bold colors are the ubiquitous element of Mechar's expression.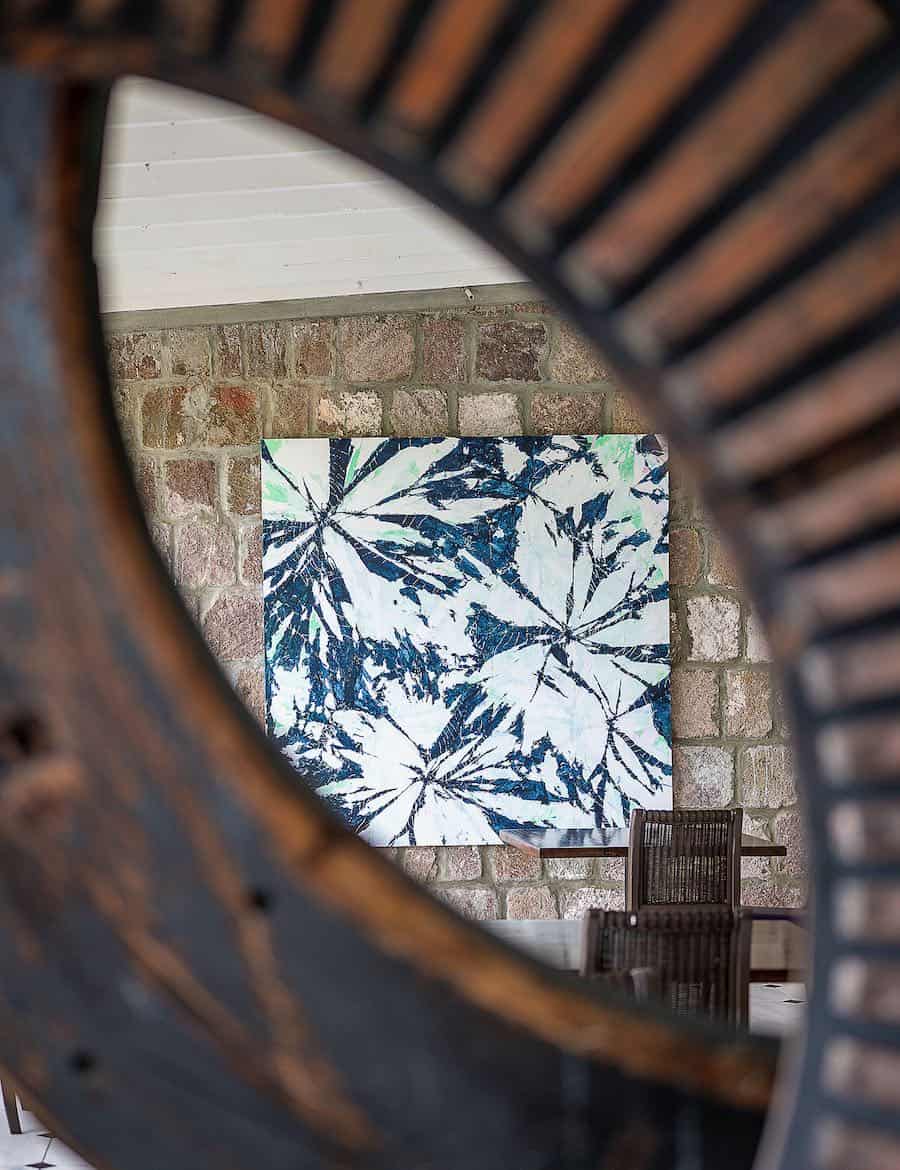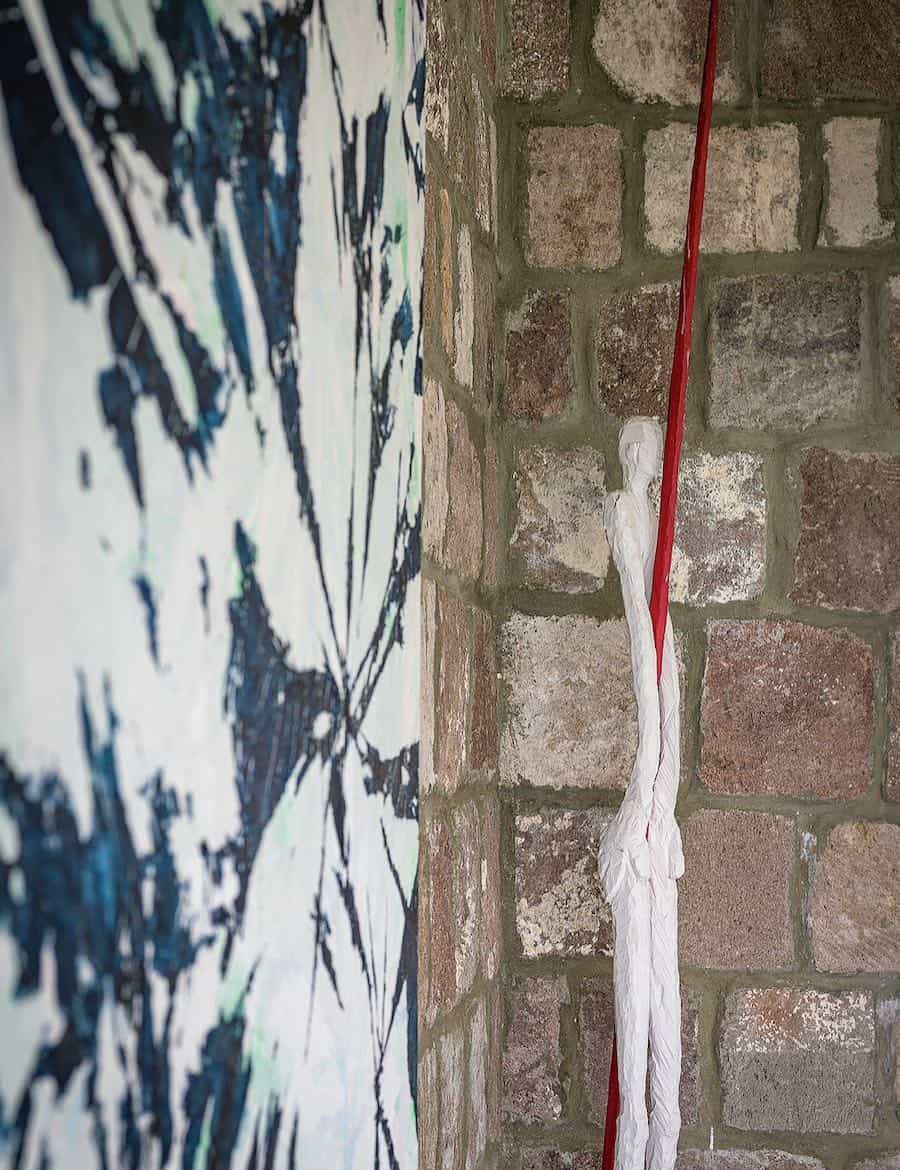 Kirk Mechar's work is widely recognized for the large abstract flower patterns he creates, incorporating thick oils with saturated colour, often cutting "mosaic tiles" from the work to reconfigure the canvas in a manner that blurs the lines between landscape and abstract painting.
Rendered in Nevis, West Indies, Mechar's paintings are charged with the lushness of the Caribbean's foliage. Epic scale canvases that engulf the viewer in kaleidoscopic tapestry, possessing an hypnotic – even psychedelic – quality.
Enigmatic in subject, the works might capture tiny fragments of pollen, petals and their stoma or could just as well depict the phenomenal deluge of tropical storms. His compositions often posses an ethereal effect that celebrates nature and life.
Kirk Mechar studied interior design before committing to studio work full time. He is a self-taught painter and exhibits in London, Los Angeles, New York, Toronto and Ottawa.