Montpelier history dates back to 1687 when Sir Hans Sloane, Secretary of the Royal Society of England and a doctor, visited Nevis and discovered this location. A hundred years later, history gave this small Caribbean island prominence far beyond its size. Although many epic battles were orchestrated from Montpelier, this estate became famous for love. Montpelier Plantation witnessed the marriage of Horatio Nelson, famous for his service in the Royal Navy, to Frances "Fanny" Nisbet, niece of the president of Nevis, John Herbert.
The history of Montpelier has contributed to the rapid growth of Nevis since the beginning of the 19th century. It was one of the richest places on earth, largely due to its hugely profitable plantations. When Nevis lost the sugar monopoly, everything changed and Nevis slumbered for the next 100 years. In 1960 James Milnes-Gaskell purchased this estate with the dream of converting this historic ruin into a hotel. In 2002, Montpelier was sold to the Hoffman family, who have the pleasure of taking it into the 21st century.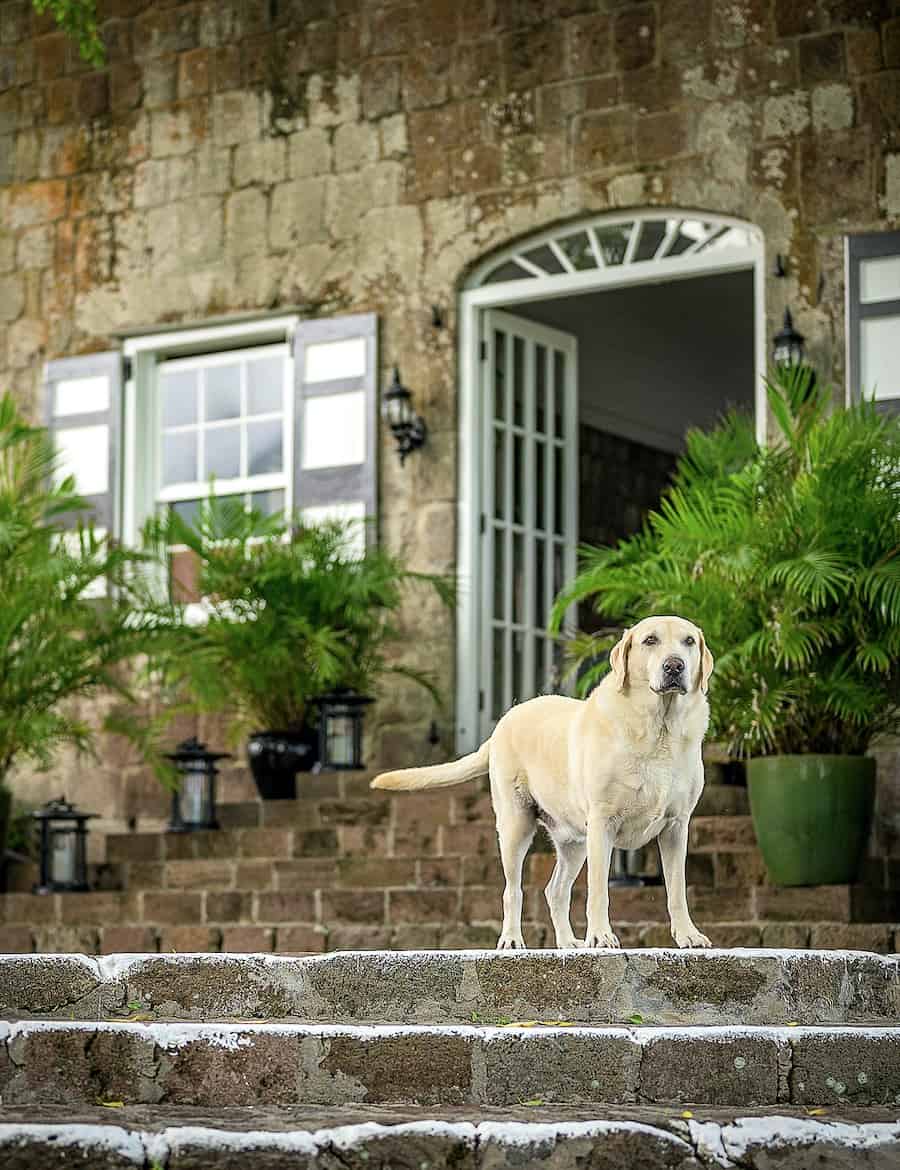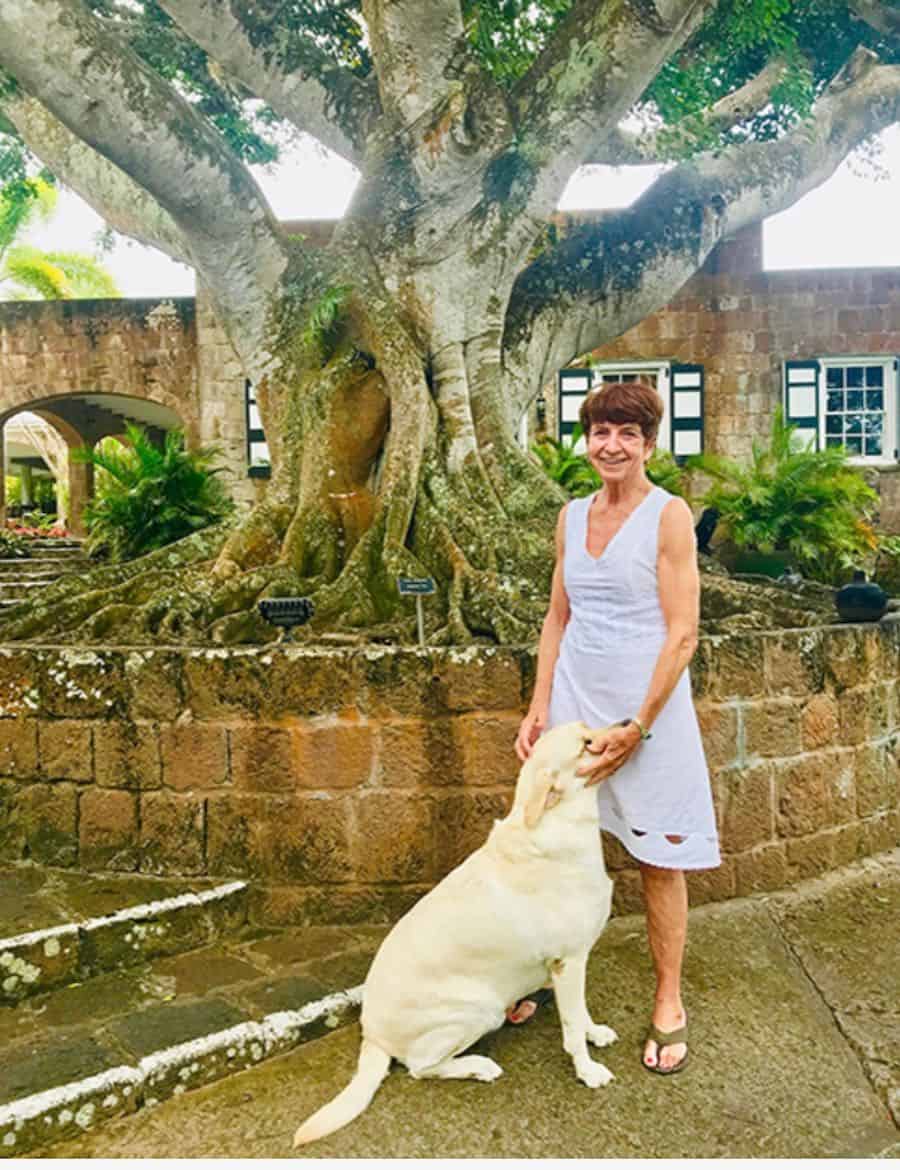 Muffin Hoffman
Island living is part of Muffin's heritage. Muffin has been the full time manager of Montpelier for 20 years when she embarked on her dream to one day own a hotel in the Caribbean. The principles and the values that are so important to her are the basis of the Montpelier ethos, which is to make the world a better place for all those who experience it. Muffin, along with Cosmo, her yellow labrador, work together to greet you warmly. Having a small number of rooms means that she is able to get to know her guests by name rather than by room number, and build friendships that last long after guests leave. Together with 69 staff members, Muffin takes great pride in looking after you and her guests.